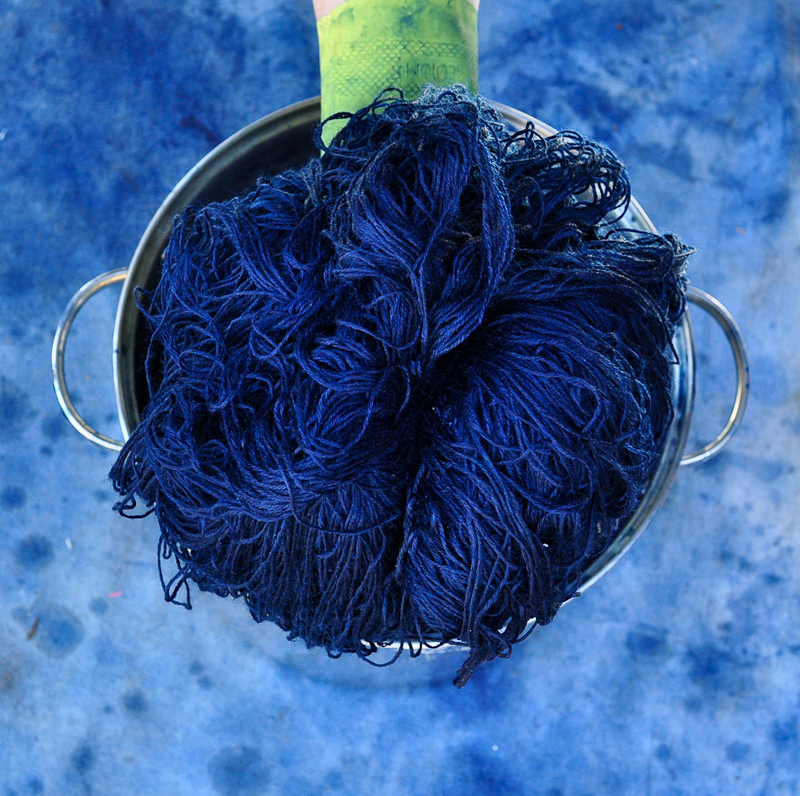 Indigo is the natural dye I have worked with most, and challenges me more than any other. You could spend your life working with it, and still learn something new every day. Indigo dyed textiles always seems to be alive. It's a colour that changes with the light, and on sunny days will be bright and cheerful, on grey days it will be suitably sombre. Indigo is the blue for all occasions.
Derived from the leaves of the Indigo plant, there are a few different varieties. I use a certified organic Indian Indigo, Indigofera Tinctoria. The Japanese strain of Indigo has the botanical name of Polygonum Tinctorium, and is also known as Dyers Knotweed.  Australia also has it's own indigenous Indigo, known as Indigofera Australis. It is a rather gorgeous shrub, and has delicate purple flowers in the springtime. For the gardeners out there, it likes a well drained position in half shade.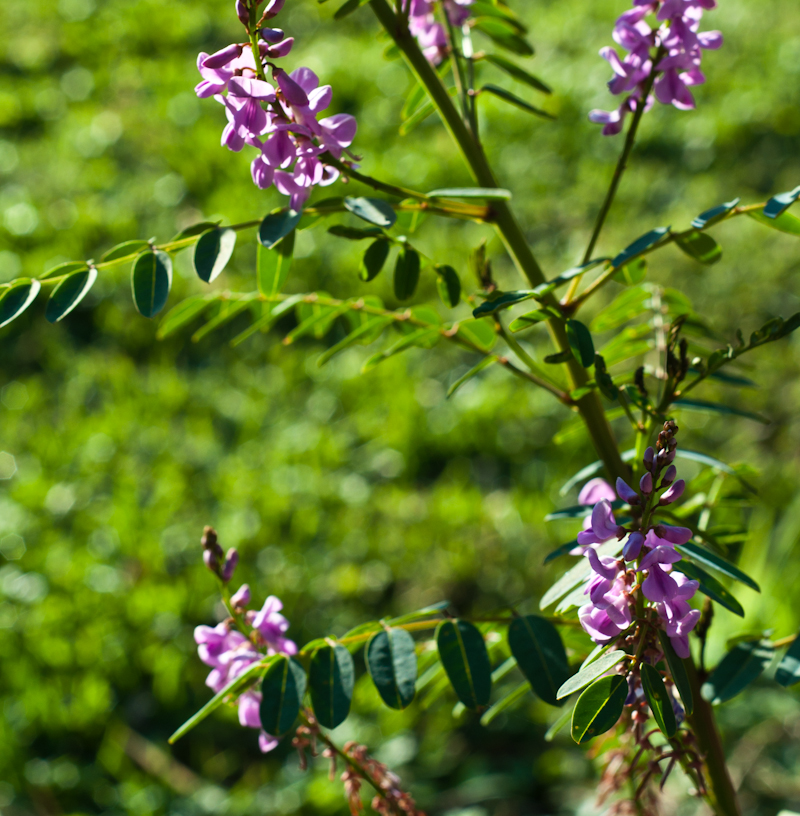 Working with Indigo requires patience, and persistence. When you dye with Indigo, you are required to re-dip your piece to build up the colour, and leave it to oxidise fully between dips. Repeated dipping also improves it's wash and light fastness.  All of my work receives at a minimum 3 dips in the Indigo vat. The darker shades are built up over many more dips, and a piece I worked on recently had around 15 dips to reach the desired shade. That patience I mentioned earlier was starting to wear a touch thin by the end of that piece!
Indigo, while tricky to work with, is a great natural dye to begin your journey with. It is a lovely colour, it is challenging, and working with it is extremely satisfying.  If you'd like to learn more about working with Indigo, I do teach one day workshops, which will be starting up again in the springtime. If you'd like to come along and dip your proverbial toe in the vat (not your real toe, it WILL turn blue) then you can drop me a line via my contact page to be notified when classes are available for booking.
Here's a little taste of the Indigo process, enjoy!