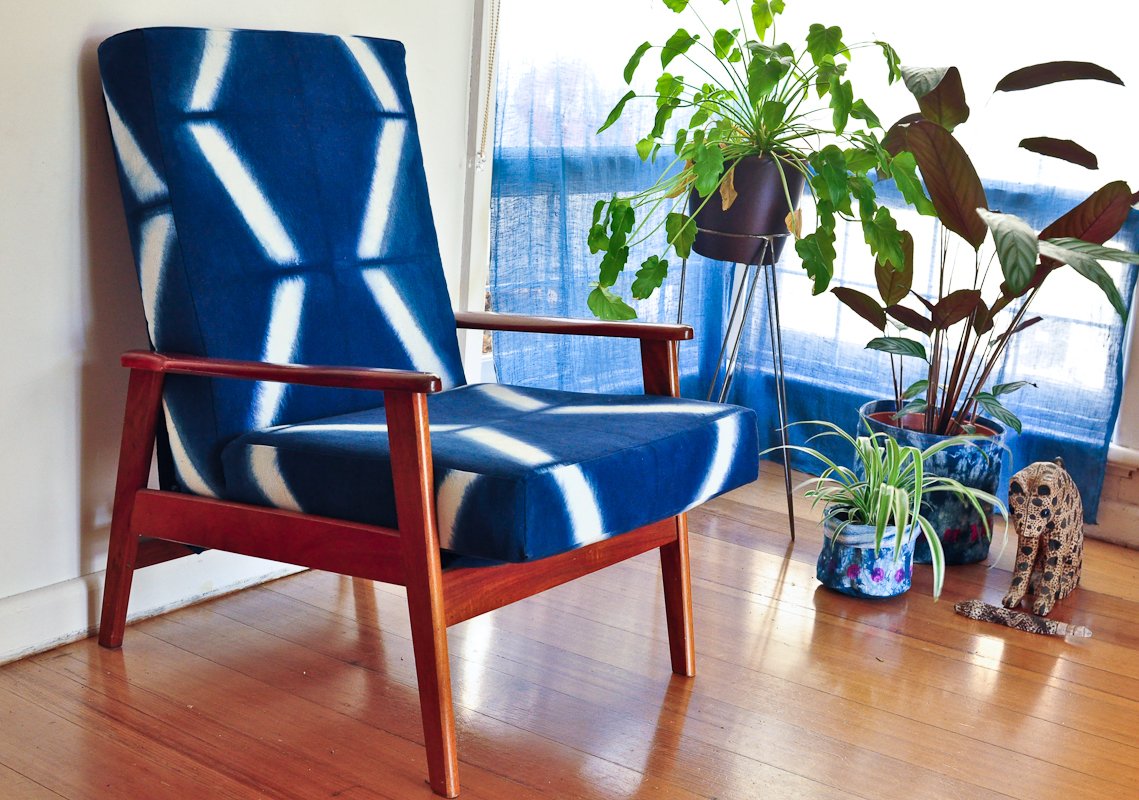 About 6.5 years ago, I spotted this old chair in a vintage shop in Brunswick that is now a cafe. I decided I HAD to have it and I was going to recover it. Coz let's face it, it started out it's life with me as pretty damn ugly.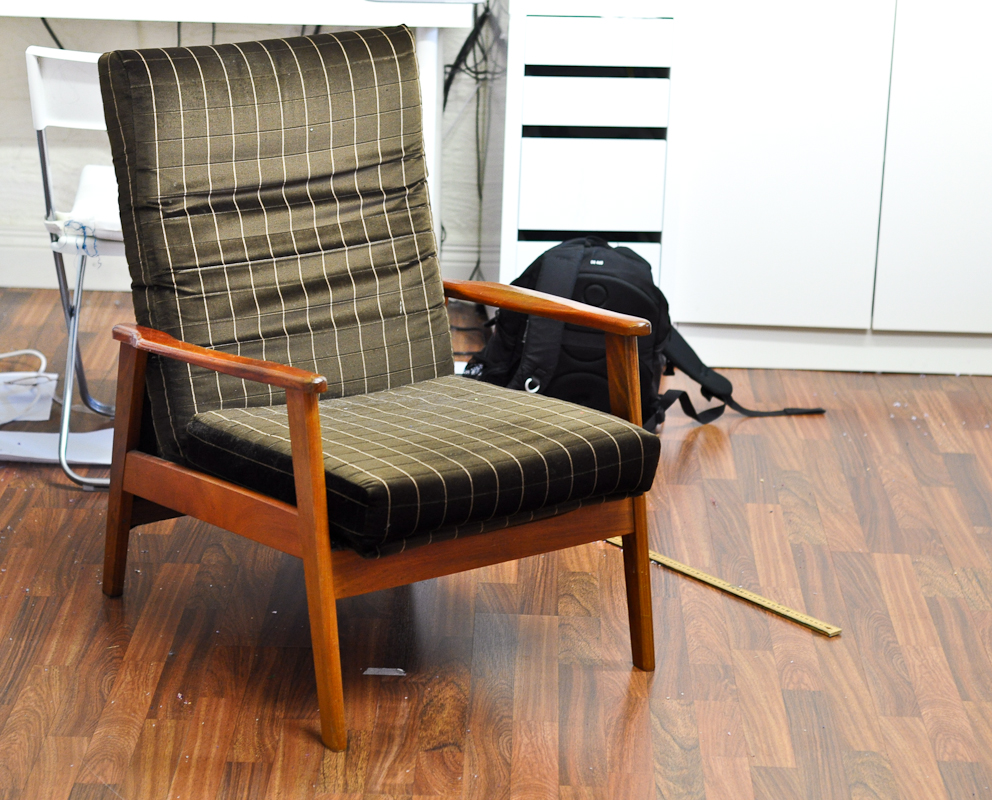 I meant to finally recover this thing, LAST summer. Thankfully though, I didn't and I now have a very lovely chair in my lounge room.
Don't be fooled by the simplicity of this dye job. I spent 3 40 degree days outside, drinking buckets of water and dipping this thing in the vat, oxidising it, unwrapping it, washing it, not liking the colour, meticulously refolding and so on. I went around and around and around with it.
After I'd dumped it in the vat about 20 times and most of the Indigo was still not penetrating the fabric (it's very thick canvas) I decided to take my chance and dye over it with Procion dyes. Success!! Sure I could have left that part out and let everyone think I'm a world class Indigo master, but well I'm an honest gal. I will say that most of the colour came from being in the vat though. It just needed tweaking.
It came out amazeballs though, right? Arashi the cat thinks so. He jumped right up there as soon as he could.