I've been a very quiet blogger so far this year. I find it hard to blog consistently because I always have so much to do, and not all of it is very interesting! I post much more on instagram, a picture speaks a thousands words, yada yada…
Since my last post I have started teaching one day workshops! It's been really great. I really do love to teach and show people how to work with Indigo and do shibori! You can read a little review of my first ever workshop by some of my students over at Hand Made Life. Thanks guys!  My next workshop is (excitedly!) sold out, but there are spaces available for April 26 on the website.
Also, I should mention, if you're a student who is chasing some form of an arts or design degree, you can apply to be the class assistant! Sure you'll have to help me set up and pack up, but you'll also get to take part in the class, set up a class vat, and you'll get to do it just for the cost of materials. See that workshop listing for more details.
I've also started to work / am starting work on some new sculptural pieces. I've found myself become increasingly fascinated with ceramics in the past year, so I'm using that as a launching place for new work. So far I have made a bowl. Then life got in the way and it's been a few weeks, but I am back into it again this week. Phew!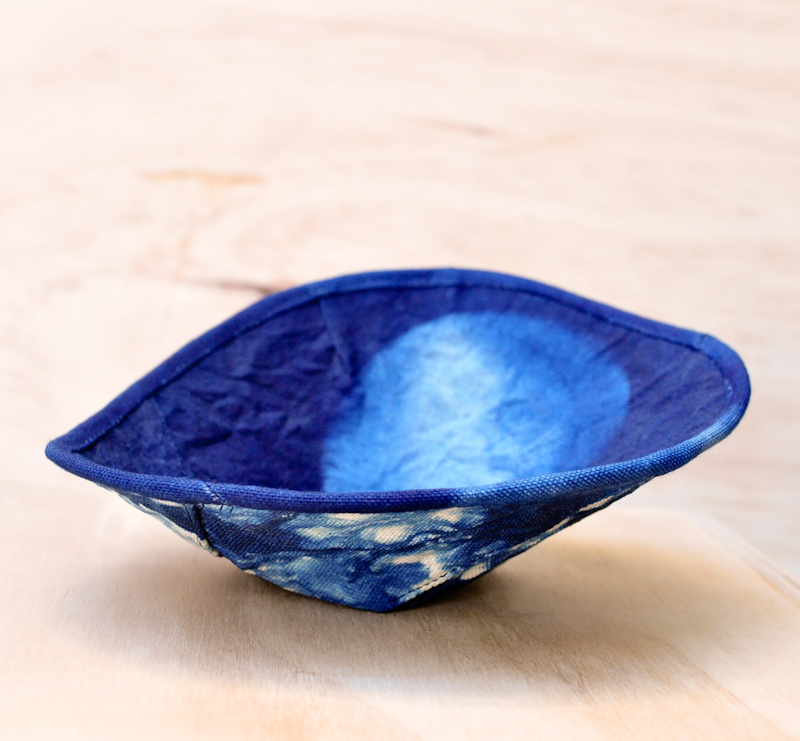 I'll have more to say on that stuff in the coming weeks I guess, as I test out a few ideas and experiment.
Oh and I also did a cool knowledge swap with the lovely Sophie of Shiko. She came over to my place and I gave her a very brief overview of working the vat, and we did some shibori. Pretty soon we'll set up a date for me to do some pottery, which is super cool!! I'm going to try out the wheel, but I also have some other stuff I want to ask her about trying. I really think I need to do a pottery course. There is just something about ceramics!