9 days in to the new year I finally get around to starting a new vat.
For quite some time I've been wanting to try my hand at a truly natural vat, so today I started a fructose lime vat. Often also called a 1-2-3 vat, which is confusing because a ferrous sulphate (iron) vat is also know as a 1-2-3 vat.
The recipe I used was 20mg Indigo, 40mg lime, 60mg fructose crystals. I followed the instructions found at MAIWA. (this link will take you to the instructions PDF) I made the starter jar and let it reduce before adding it to 14 litres of hot water from the tap.
Point of interest for this vat is it smells amazing. When you lean over it, you feel like you're in a candy store. It stinks of sugar. I'm quite surprised i didn't attract every bee in the neighbourhood over for a look.
Anyway, I documented my vat making so here it is in pictures.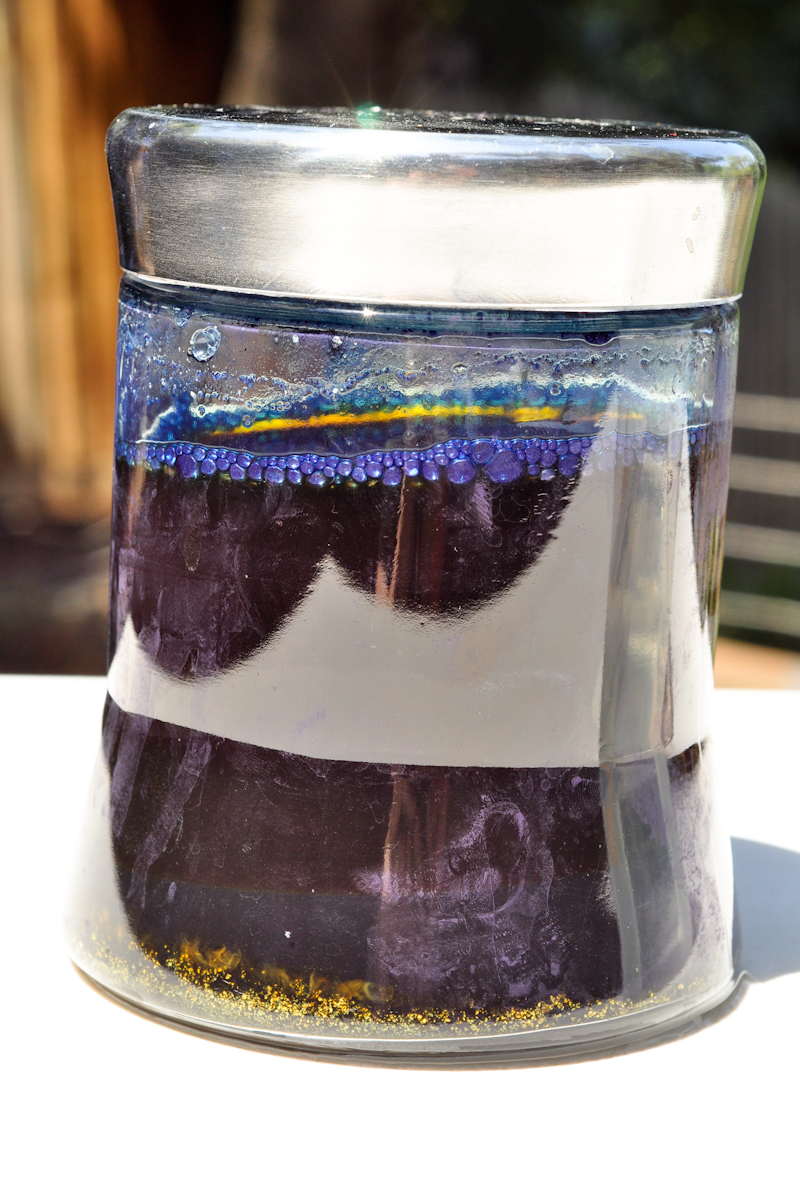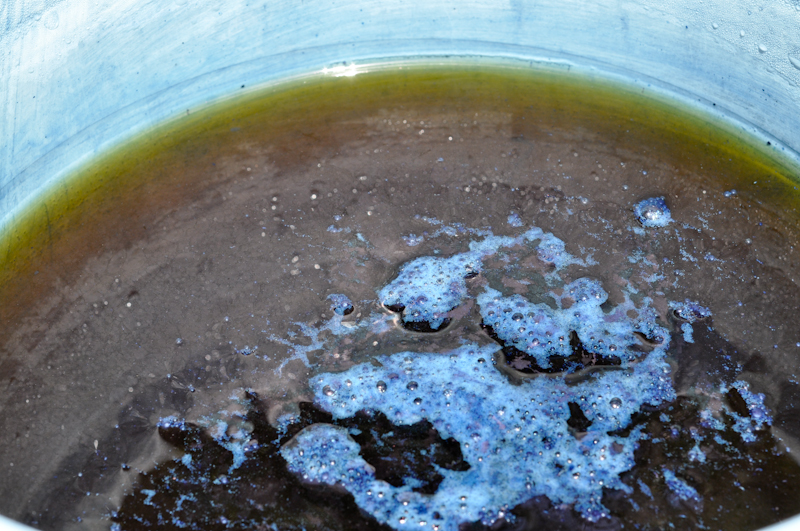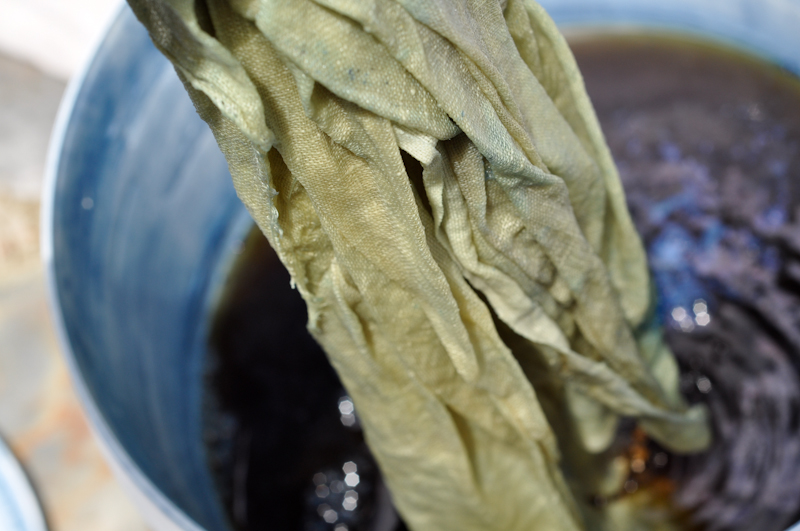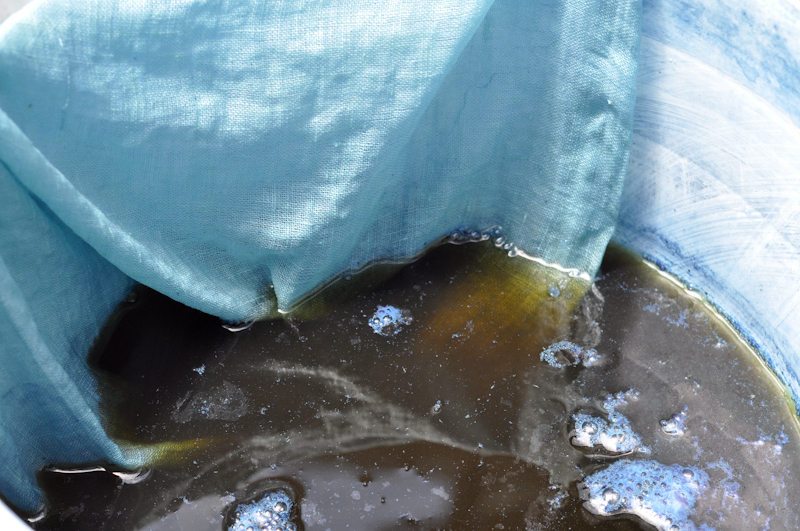 I timed 5 minute dips on linen gauze, for a total of 8 dips.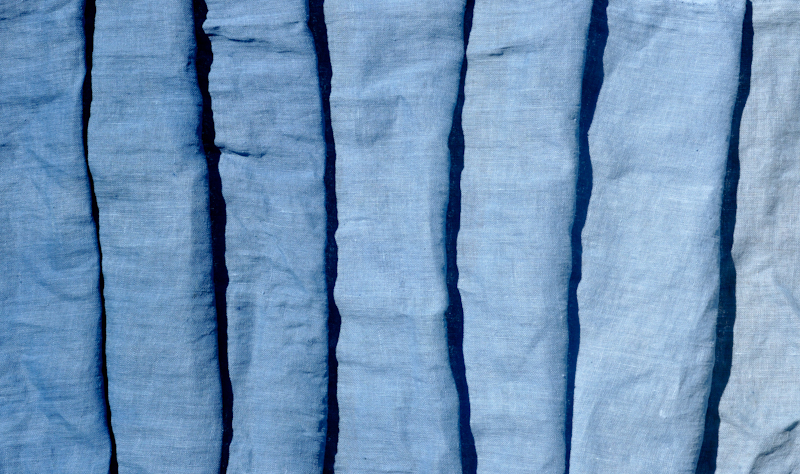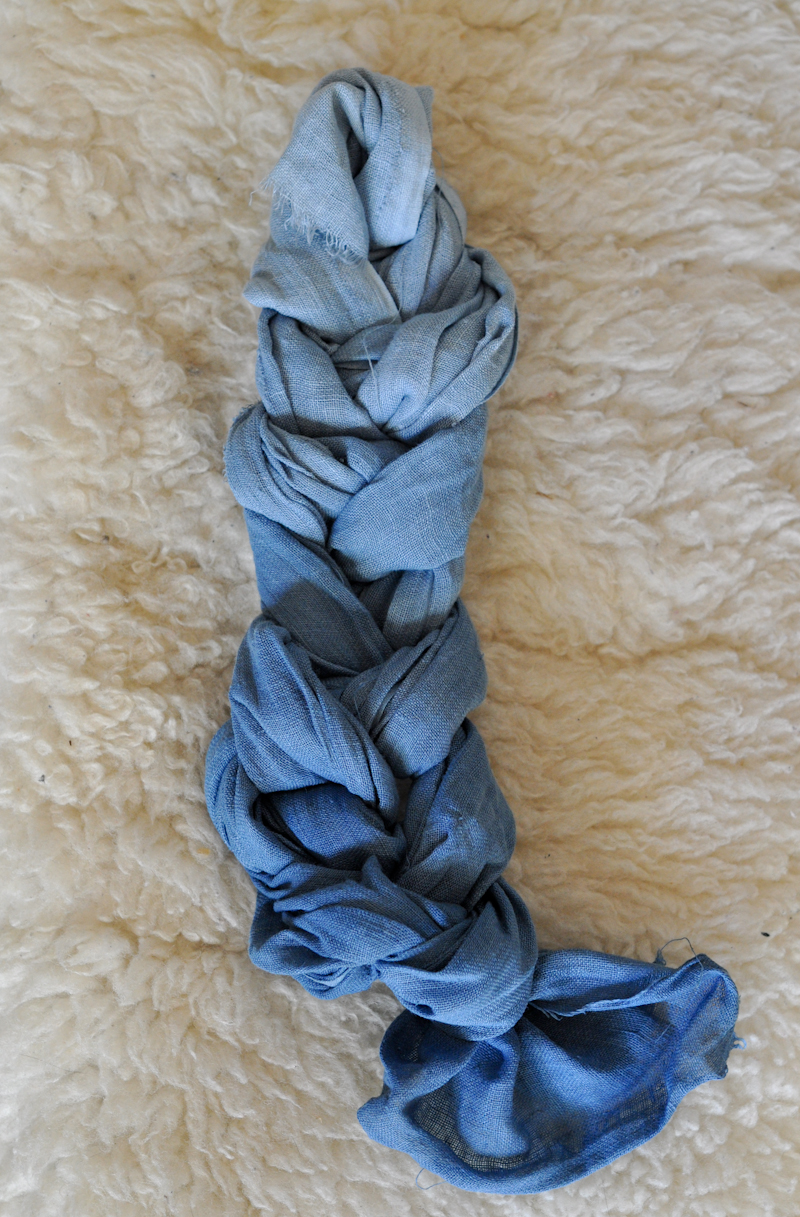 I'm actually really disappointed with the colour. It's a very grey blue.  At this point in time I'm not sure if that is due to me making a mistake, or I need to run a stronger vat to get the results I expect or what. Potentially I didn't let it reduce for long enough, but it definitely looked ready to use. On the first dip it seemed to be a lovely bright blue, but then it picked up a grey tinge quite quickly.