I received some sad sad news yesterday. My lovely home which I adore is going to be bulldozed and have 4 – 6 concrete boxes AKA townhouses built in it's place. So this means I will be moving house and potentially will not be able to plant the large dye garden I have been planning all winter long. :(
I will be starting a few of my Indigo seeds in pots so I can move them, in the hope that our new home will have a garden where I can plant them in the ground. I also have an idea to explore about setting up a dye garden off site, but I'll need to look into that a little further before I can get to excited about if it can go ahead or not!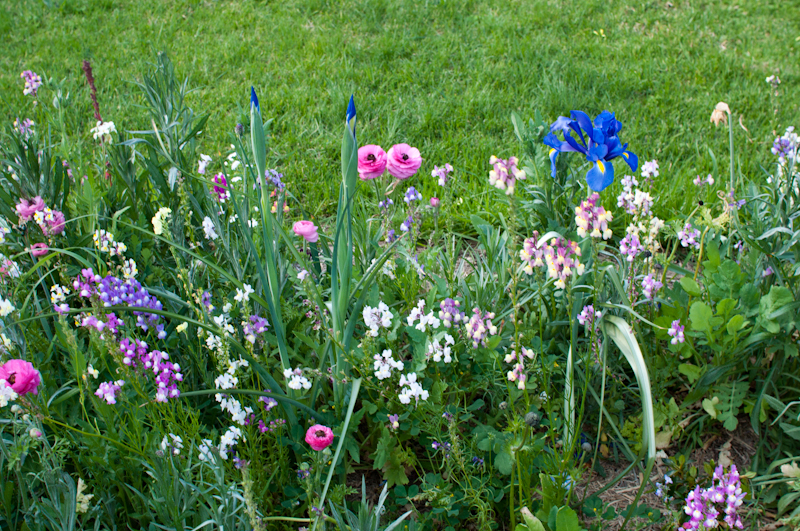 One of the saddest parts of having to move is knowing how much we had made this place our home. We really love where we live and invested in our lives here more than we ever had in past houses!
This also means the gorgeous bulb garden bed I planted, full of jonquils, daffodils, iris, ranunculus and anemones will most likely be lost, although I will attempt to dig a few bulbs out with the dirt so I can bring some with me in pots. There is around 300 bulbs in the bed though, so I wont be able to dig up all of them. It's also full of dwarf snap dragons and cottage flowers, it's the flower garden I've always wanted.
I have a lot of house hunting ahead of me! We were lucky with the house we're in now, it's very big, we have a guest bed, and both my husband and I have our own work spaces. It's unlikely we will find something so large for the same price again, so the downsize is going to hurt! We've gotten used to having a lot of space.