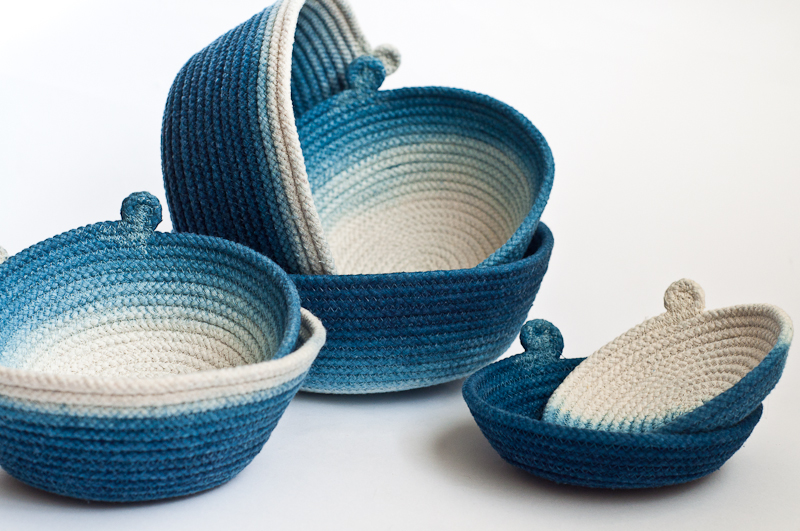 For months now I've been dyeing (geddit??) to get my hands on some of Gemma Patford's rope baskets. From the first moment I saw them I've been wanting to turn them blue, and finally she said "yes!"
I'm quite sure I emitted a very girly squeal of joy when she did. I'm a bit of a fan girl when it comes to Gemma, and I do indeed have a bit of a crush on her.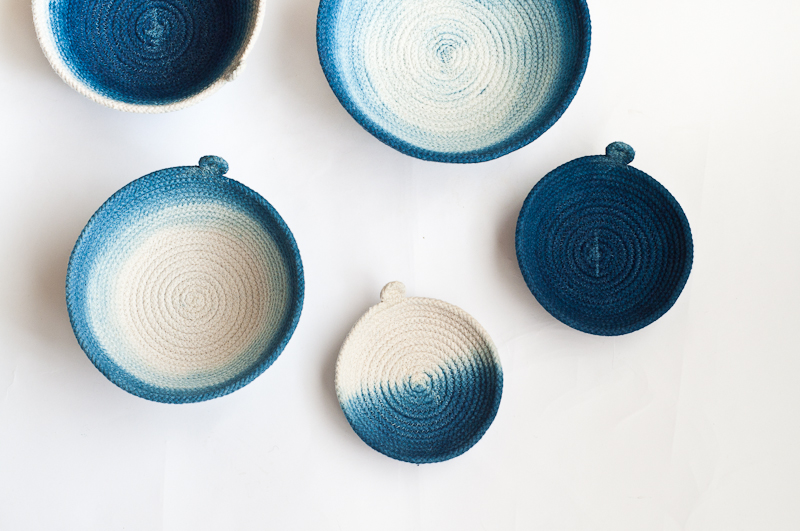 These are available in my shop and also in Gemma's. I will have some of these wondrous baskets with me this coming Saturday the 10th at Rose St Market in Fitzroy as well. See you there!!!