I had a bit of a vat breakthrough in the last few days. The more I work with Indigo the more I get to know it. It's kind of been like meeting someone and really wanting to be friends with them. But first you have to get to know them, and by getting to know them you fall into an understanding of how the other person works.
This is how it has been with Indigo. Indigo is a dye of character and it behaves differently depending on how you set up your vat. Coming from a place of self teaching, Indigo is not an easy dye to work with. It's not similar to anything else I've used before, but learning its secrets has been really exciting. I love a good bit of trial and error, even though it frustrates me immensely when i just want it to work!
So the other day when I was trying to bring back my vat, I just could NOT do it. It was just dead dead dead. And I just couldn't figure it out. Why? Why was it dead? I was doing everything I was supposed to according to what I'd been told (just add more hydros!!) and this was doing nothing.I heated it up, I fed it chemicals, it laughed in my face! After 8 hours of frustration I turned to my new book The Art and Craft of Natural Dyeing and sat reading all about Indigo vats. All different kinds. It starts off talking about a lye and hydros vat which is the most similar to what I use, but at first I couldnt see how I could apply that information to what I wanted to do. Even the troubleshooting sections couldnt help me.
After a good sleep I remembered something thanks to Liles! Just add more hydros is WRONG. You can't just add more hydros. This leads to an unbalanced vat.  Liles talks about working out how to know what to feed your vat to bring it back into working order. He recommends taking 2 cups out of the vat, and in one, add more hydros, and in the other more lye (or in my case soda ash) and seeing which one yellows. Then you'll know what you need to add to your vat. This was an absolute success for me. My vat was perfect and ready to go within 5 mins of me doing this and working out that my vat needed more soda ash.
I really hope that this helps anyone out there who is walking the same Indigo path as me! If you find this info useful in your dye journey, please leave me a comment, I'd love to hear about your work with Indigo.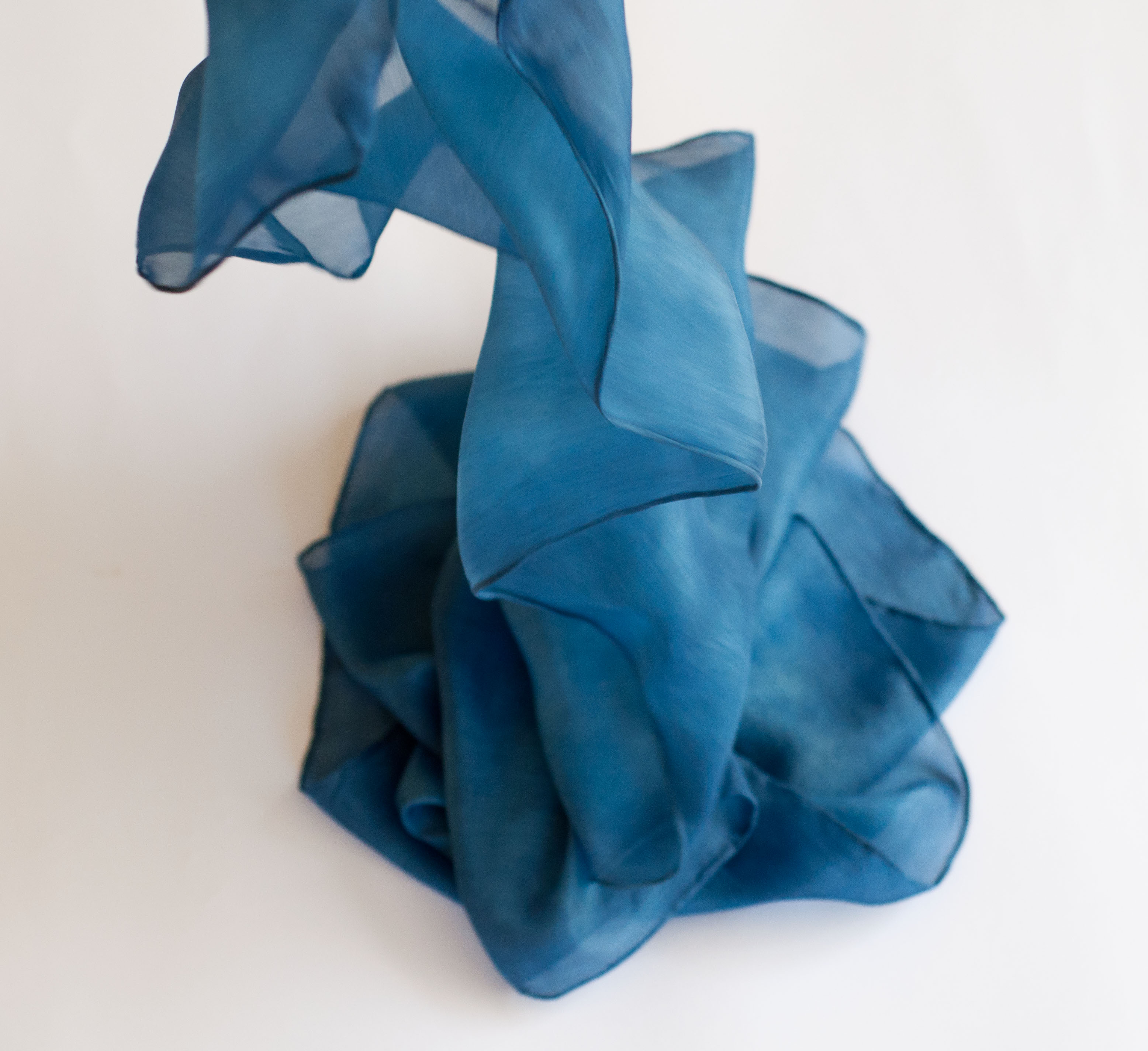 Who wouldn't want to figure out how this amazing colour works??