One of the things I really want to do this year is make a lot of my own clothes. I love love love well made clothes, and frankly I find it difficult to ever find the perfect top, or pair of jeans when I go shopping. I actually hate shopping. I put it off until my clothes are virtually in tatters.
But, I am very sick of looking like an unfashionable hobo, so I need some new stuff. To start off with, I need new tops. If you looked in my drawer right now, you would find about 5 (old) black t shirts and 2 shirts. Plus these, which I made, and are so much more wonderful than everything else I have!!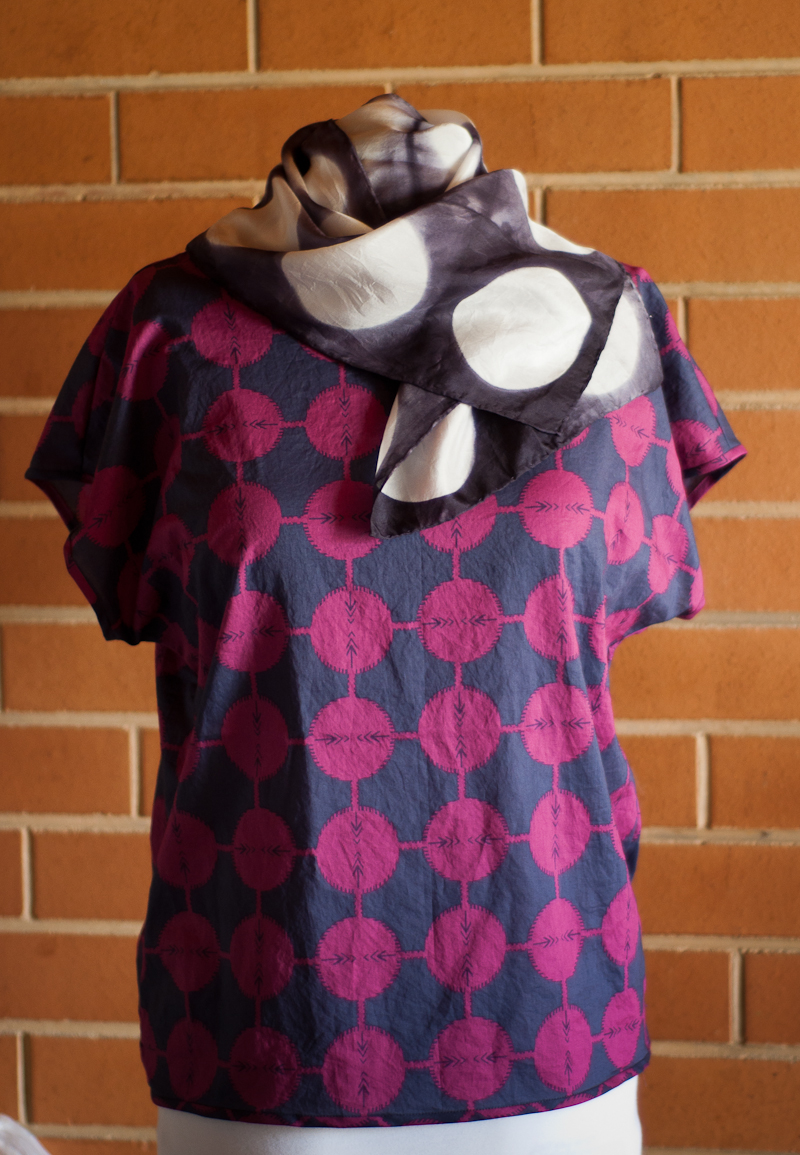 Modeled by "two" my lovely dress form. The fabric is an Anna Maria Horner voile. The scarf is my "Maria" scarf. It looks fabulous with everything.
This next one you will have seen if you are an instagram follower, It's indigo dyed silk cotton blend voile. And is actually lined with white silk/cotton voile because it's a bit too see through on its own. Lovely and soft to wear! I am going to be dyeing some more of this for some solid colour tops and possibly an Itajime one too. This one is shown with "Carmel".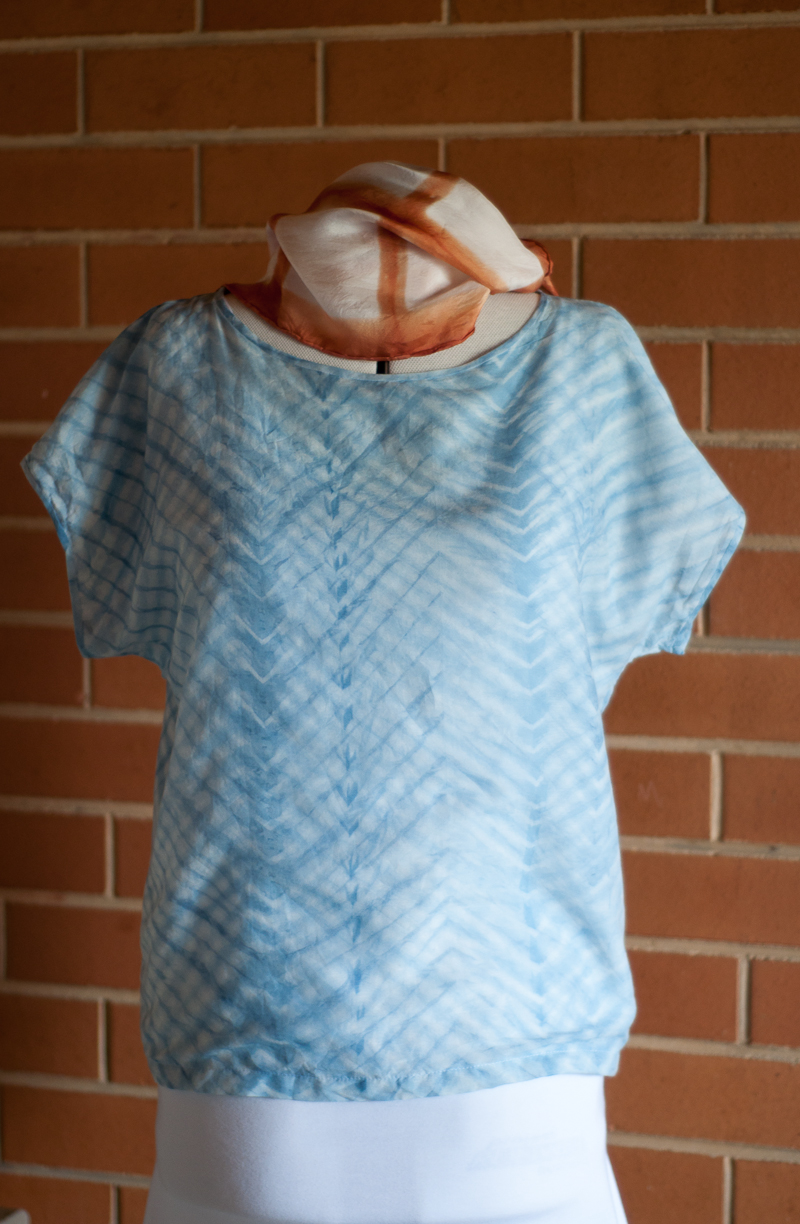 The pattern is a dress pattern by Pattern Runway, which i just adapted a bit to fit my style. I've actually never made the dress from it, just a top!
Soon I plan on tackling a pair of jeans. Which I may overdye…