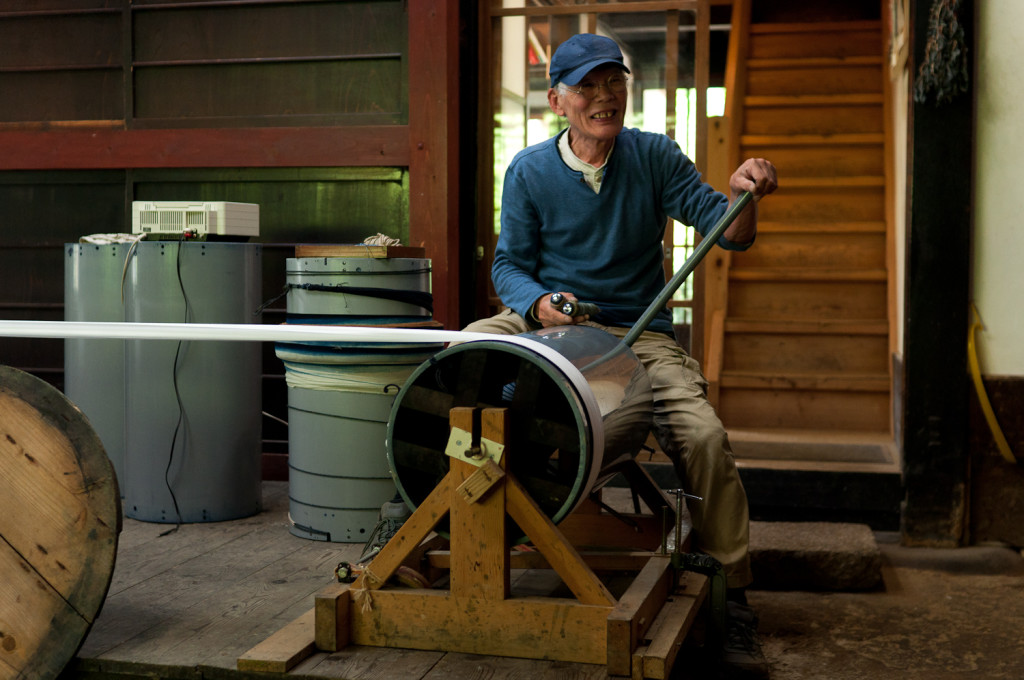 I first discovered Hiroyuki Shindo's work about 2 years ago. I can't quite remember what led me to his work, but i was immediately taken with it. His art is very different to traditional "Arimatsu" shibori, and it is awe inspiring. If you google image search his name you will find so much to love and wonder at.
Shindo-san now lives and works in the small town of Kita, in Miyama, just outside of Kyoto. I say just because technically it's not very far, but realistically it took us a good 1.5 – 2hrs to drive there. Those tiny narrow mountain roads are scary!
I had emailed Shindo-san before we left for Japan, to make sure his Little Indigo Museum would be open and that he would be there. It's a good idea to do this if you want to visit, and it meant he was expecting us on that day.
So, on the most perfect summer's day of our entire trip, we arrived at the Little Indigo Museum and met Hiroyuki Shindo, his wife and his apprentice.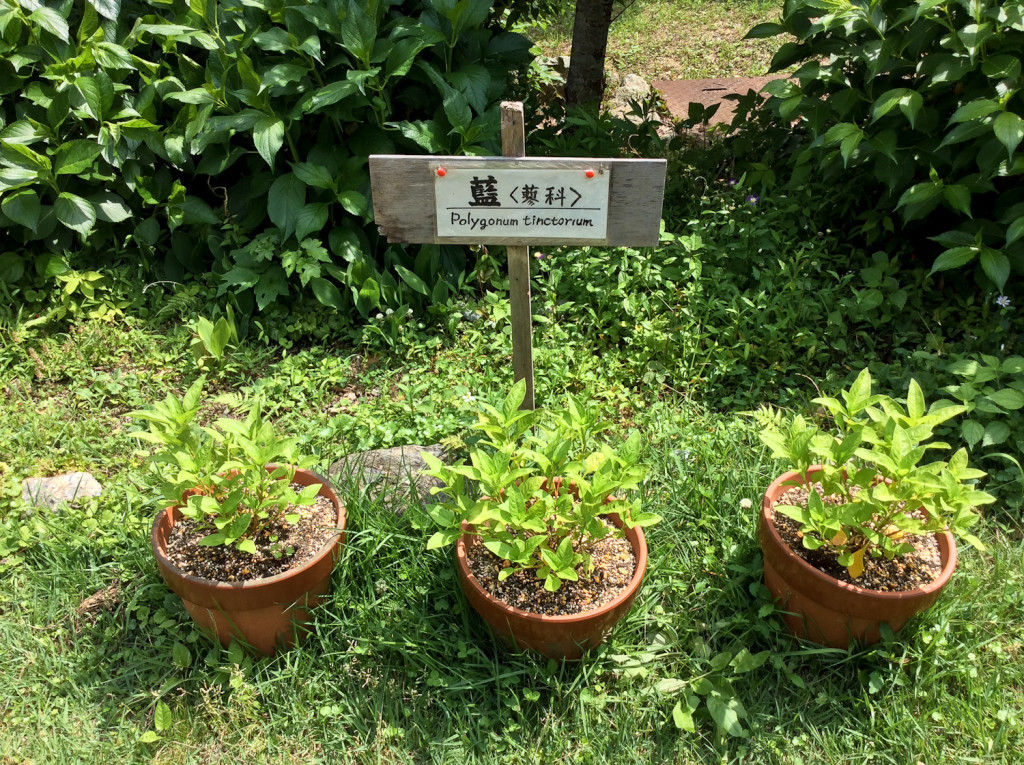 We were welcomed in, and shown around his dye studio, we talked about the vats, his process, and he demonstrated his Arashi shibori technique. We talked about all the marvellous contraptions he had in his dye house to make tying and dyeing easier, and he was just incredibly open and generous with his knowledge.
Sitting in Shindo-san's dye studio, I felt immensely calm, relaxed and grateful for the opportunity to be there. I've wanted to travel to meet Shindo-san for what feels like such a long time, and it felt like a sweet mixture of relief, gratitude and good luck to have finally made it. His generosity with knowledge and welcoming spirit was truly wonderful, and it might sound silly, but revitalising. His love of his craft and sharing it was very welcoming and refreshing.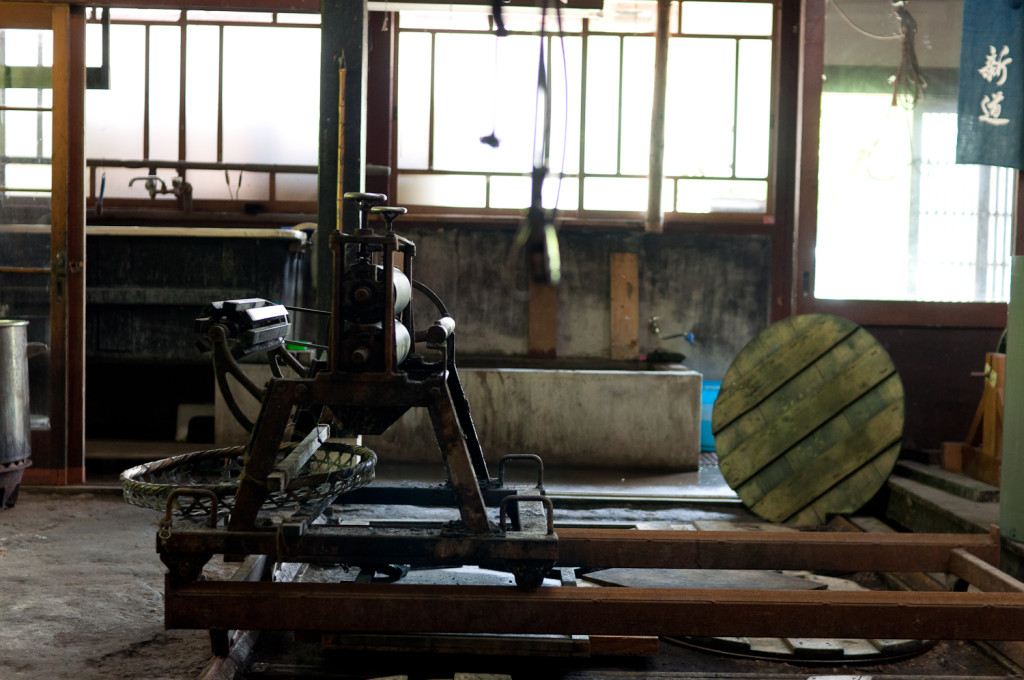 Upstairs in the house (which is an old edo house, it's amazing!) was his collection of Indigo pieces from around the world. The collection is small but well curated, and some pieces were so old they were beginning to crumble, and were kept under glass. I've purposefully left out pictures from the museum, because it is worth the trip to see in person.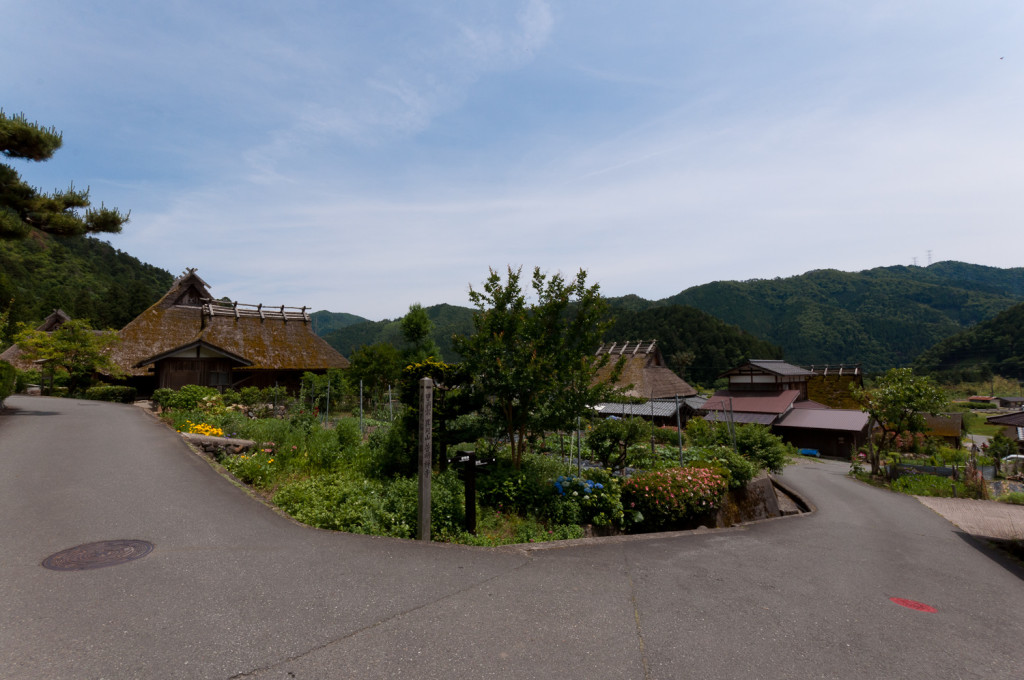 We took a short break from our visit and went for a stroll around Kita. Nearly all the houses in the village are Edo houses, and it is just the cutest place to visit. So beautiful! We had a snack at a local cafe and also visited a folk craft museum. The town is very small, you can walk the whole area in around 20 mins.  Then we went back to say good bye to everyone at the Little Indigo Museum.
I was lucky that on the day we visited; Shindo-san's apprentice Naoko Omae was setting up her first vat in his studio, so I got to see what the sakumo looks like before the lye is added and talk about how they set up their vats. They start new ones each summer and use it all summer long. If they use it well by the end of summer they will only be getting pale shades of blue from the vat.
Each vat uses over 20kg of sakumo (composted indigo) and over 200L of lye, which they make by boiling ash in water. Vats are fed only using sake, bran and more lye when necessary.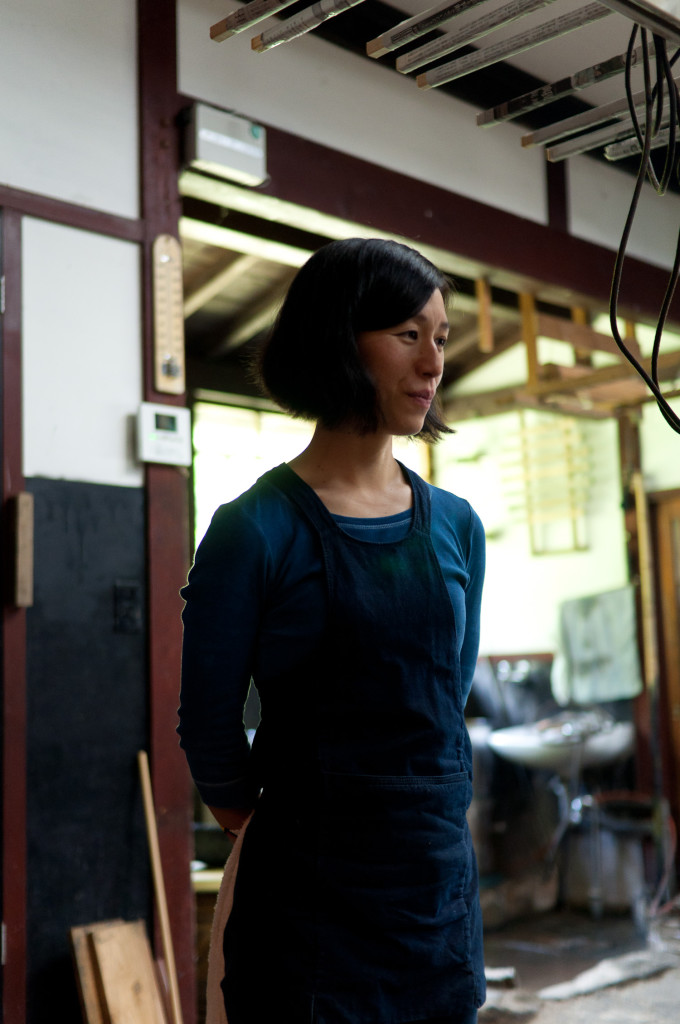 While speaking with Naoko-san and Shindo-san, I heard a little of her back story and about how she came to be Shindo-san's apprentice, which was very interesting! She has also studied in the US and exhibited alongside Rowland Ricketts (a fantastic dyer!). I can't wait to see what she starts to produce under Shindo-san's teaching.
Walking away from the museum, I was so happy that I shed a few tears like a big soppy sook! It's not often you get to go and do something you've dreamt about, and have it be more wonderful than you could have hoped for. I hope that I get the chance to visit again.