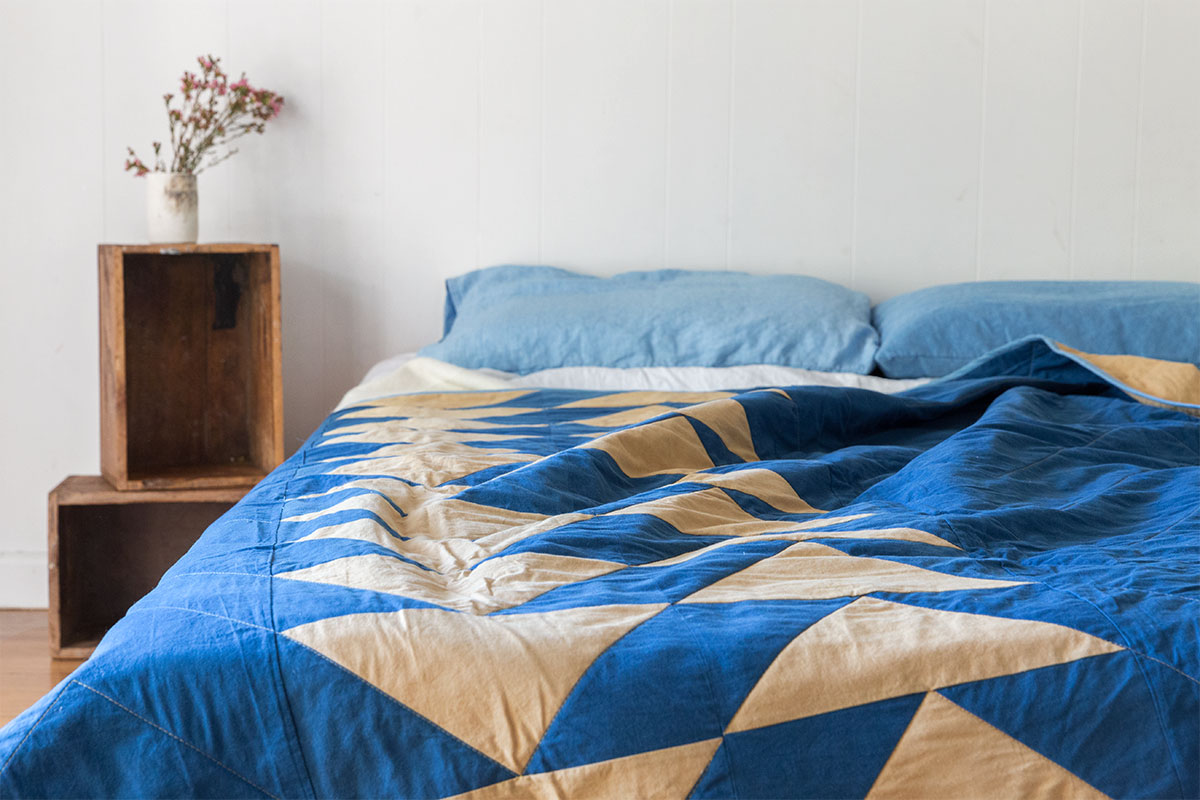 So it's been a few weeks since I began this story of quilt making.  I feel quite nervous to be talking about these quilts with an audience, having spent so much time working on them, worrying over them and fretting in general.  I wrote the story below earlier in the year, when I was getting ready for Domestic Frontier, where this quilt made it's debut.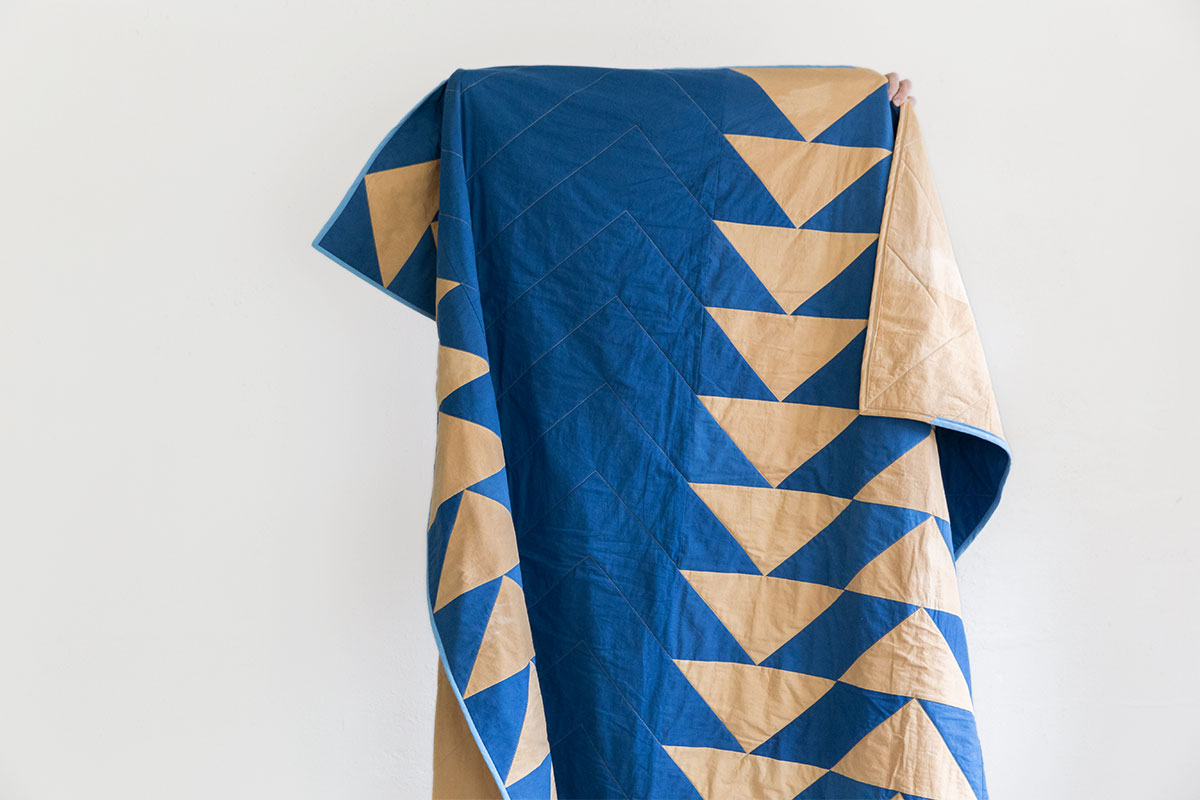 The design of this quilt is inspired by early American quilting and also Native American textiles. My father's mother immigrated to Australia from America in 1943 and my father and his brothers and sisters will swear up and down that we have Native American Sioux heritage. Looking at old photos of my grandmother it certainly seems possible and I am quite fascinated by this idea and I hope to explore it further in my designs. I am yet to visit the part of America my grandmother came from, but I've spent a little time in the states, and it is one of those places I find myself impossibly drawn to. It was in the US that I first realised my love of mountains; after years of tuning out when my father talked endlessly about his mountain climbing days.
The flying geese quilt block is speculated to have been used as code by slaves during the civil war, as a reminder to follow the geese north in the summertime and escape their bondage. Whether this is true or not, the triangle feels to me to be a symbol of both freedom and safety, it is geese with their wings spread, it is mountains reaching for the stars and it is the arrowheads used to hunt food and fend off predators.
I chose to dye this quilt with Indigo and Fustic, because one, they look great together, but also because they ground each other. They are the earth and the sky and in different lights they take turns on being both strong and gentle. A lioness and her cub. I feel like this quilt is a protector, it seems like a kind of armour and I imagine it keeping it's owner safe and warm.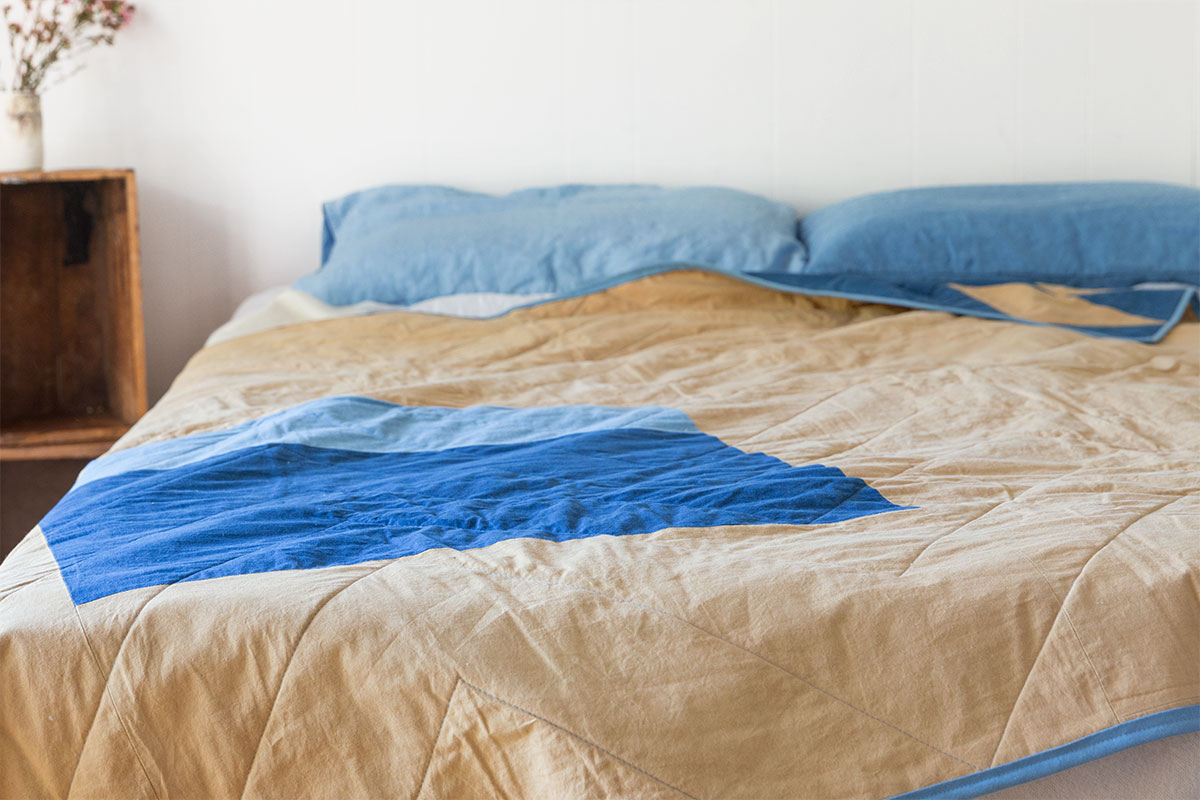 I do design both a front and a back before I begin the dye work for my quilt, and my favourite moment of this quilt is actually found on the back. Tiny variations flitter like dappled sunlight in the fustic dyed cotton and it makes me think of hot summer days, lying in the shade next to a lake, listening to the sounds of the bush.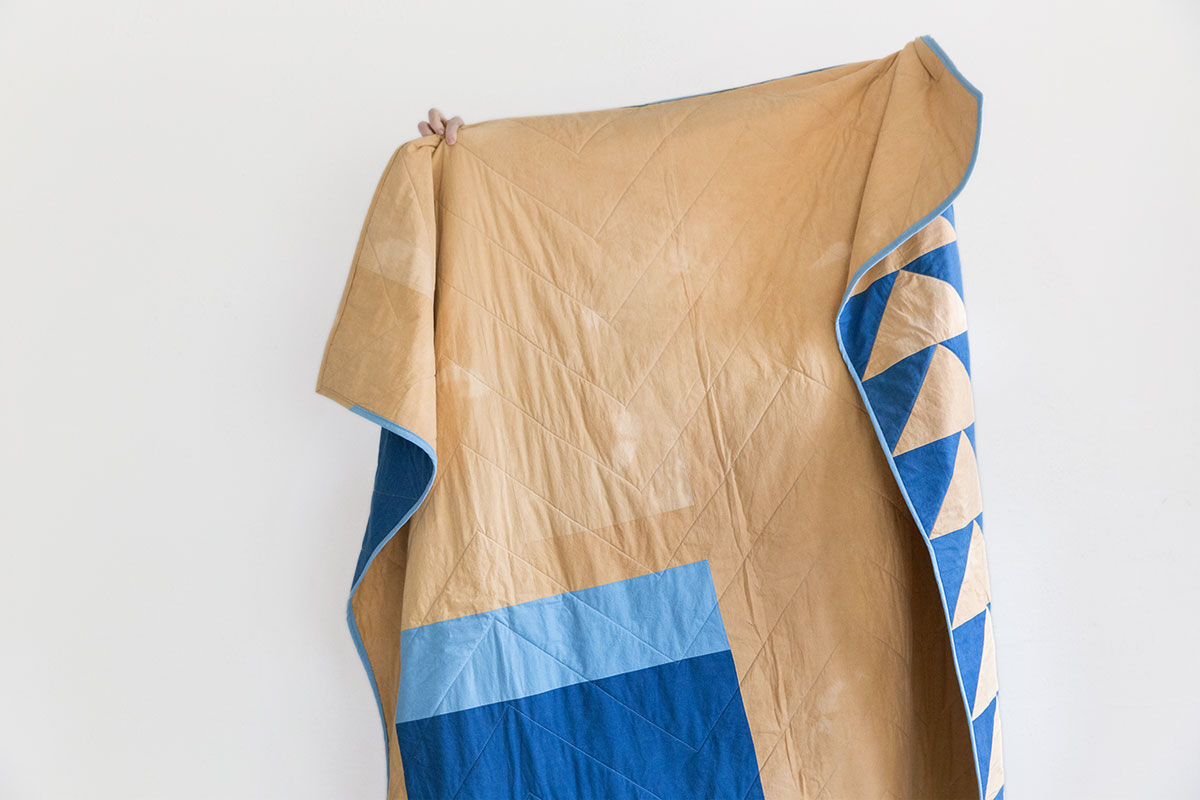 This quilt was created over a period of 6 weeks from June 12, 2014 to July 31st 2014. It is the result of 26 hours of designing, dyeing, sewing, ironing, washing, and quilting. It is not perfect, but it is just right.
Happily this quilt has found it's home. And even more happily it is going to a FAMILY. Just as I imagined it would. It really does bring tears to my eyes to know it will be loved well.
Photos in this post taken by Lillie Thompson.