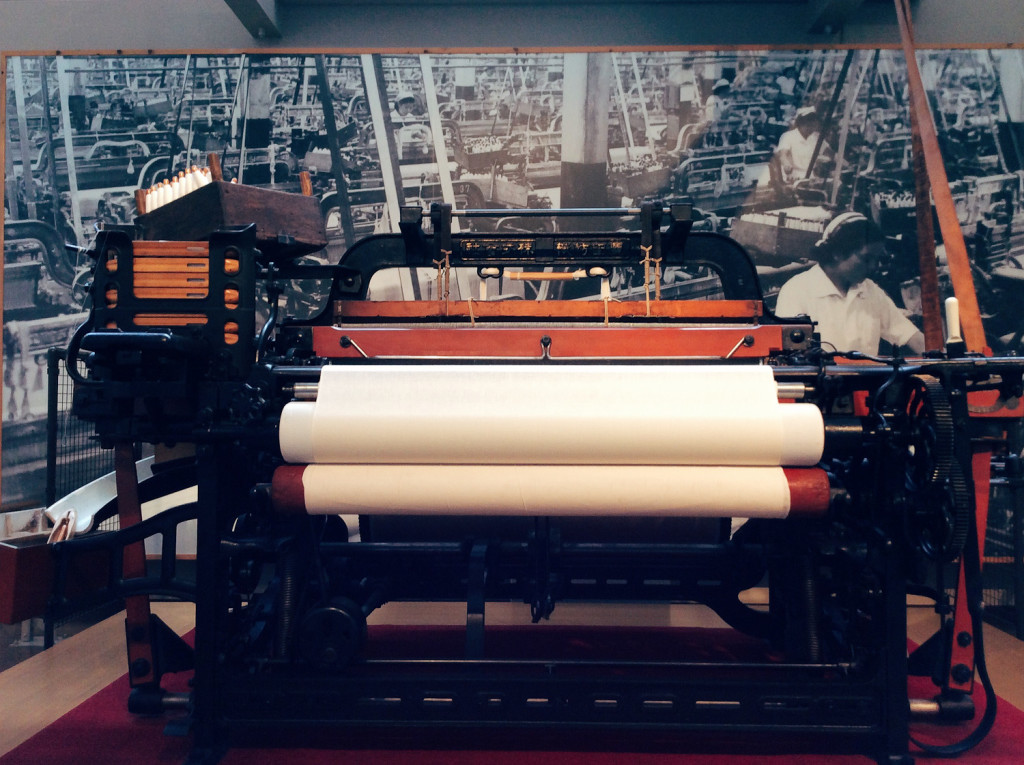 When booking our holiday I was so convinced that the shibori festival was going to be full of things to see and do that I allowed for the whole weekend to visit it.  After spending a whole day there I came to the realisation that I did not need to go back on the Sunday to see the same market stalls again. I kicked myself a bit because I could have moved on the Kyoto a day earlier if i had known and had more time there.
Nevertheless, we looked up things to do in Nagoya and found a car museum. Traveling with our 4 year old son we thought "yes! lets go do something he will love". On further reading, we discovered that Toyota (Toyoda) had originally been involved in textiles, and that the museum also housed all their old weaving machines!!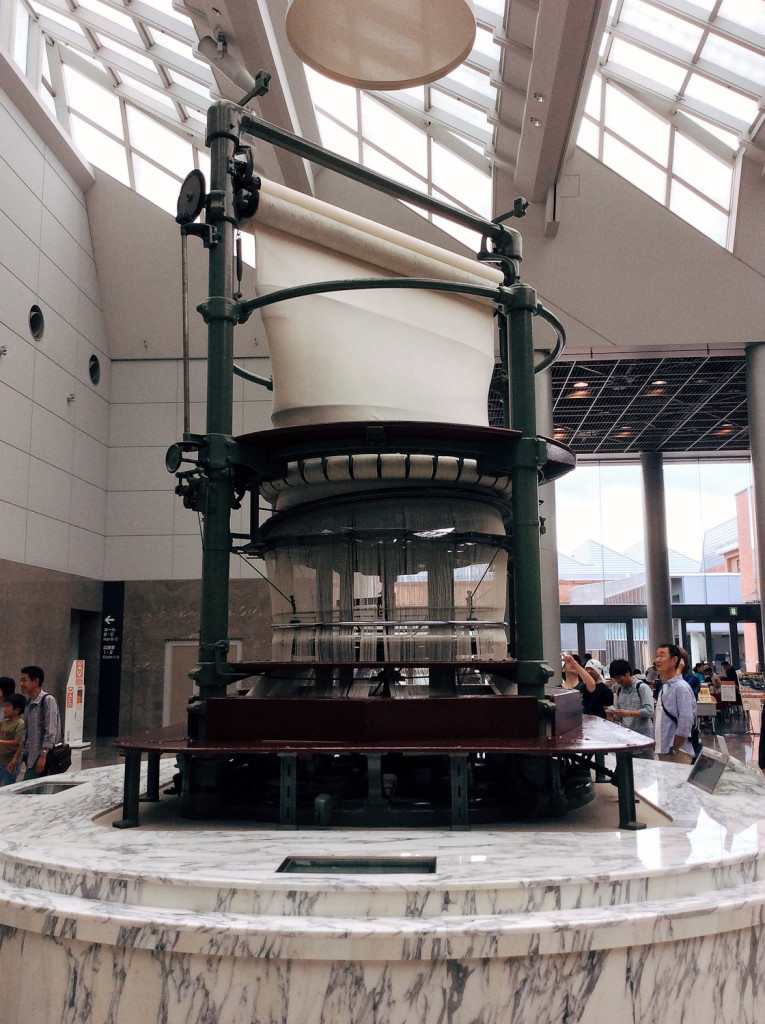 Entering the museum you are greeted by an enormous weaving machine – the first of it's kind to do circular / tube weaving. So amazing!
As you walk through the museum you see the history of weaving at Toyoda, you can touch some of the raw fibres they worked with, the resulting cloth, the different cloth weights and refinements, and view over 100 different weaving machines. Some also have buttons you can push to make them do stuff. We pushed ALL the buttons.
If you're in Nagoya I would not miss visiting this museum. Not for anything. It was SO INTERESTING and we all loved it. I thought the car part was less exciting, but motor enthusiasts would love it. It also had lots of buttons you can push :)
Oh and as an extra bonus, it was free day at the museum! Textile heaven for the price of nothing! I'm not sure if they do that every Sunday, but it's possible.